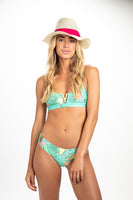 LUXURY SWIMWEAR
for the jet-setting, light hearted, curious, and sophisticated traveler!
Shop Limited Editions
Shop the World
Aigua World

Regular price

from $95.00

Ruffle World Thong

Regular price

from $90.00

Ruffle World Bikini

Regular price

from $90.00
JET LAG IS FOR AMATEURS
We live by the currents, plan by the tides and follow the sun. 
RUFFLE COLLECTION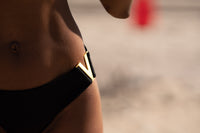 The Cannes Collection
Vatt String Bikini in Cannes

Regular price

from $85.00

Voda in Cannes

Aigua in Cannes

Regular price

from $95.00
SHOP BY COLLECTION
Our swim is easy to spot, always adored. Made to last with premium UV protected fabric.
Shop Now
MADE IN NEW YORK CITY
We source our matierials and fabric from some of the best mills in Italy and every suit is handcrafted, here in New York City in the Garment Disrict. Supporting the art here and abroad. 
Below Deck ⛵ Mediterranean's Bugsy Drake Wore the Most Extra Bikini Ever! 

https://www.bravotv.com/
They are high-end swimsuits, but this gorgeous detail definitely makes them look and feel that way. I love this little number. 

🤍 Loren Hamilton
You can honestly leave me on the beach, in red, forever ❤️⛵️🏖 @voyageswimwear

@bugsydrake
Eau Collection
EAU in world

EAU in gold

EAU in Cannes
Yachtie Christine "Bugsy" Drake
Leave it to to yachtie Christine "Bugsy" Drake, @bugsydrake to make a shiny gold bikini even more eye-catching. The Below Deck Mediterranean alum practically lives in a swimsuit since she travels to the world's most beautiful beaches, and following her on Instagram is the next best thing to a vacation. This month, it looks like she decided to make her gold Voyage bikini with gold hardware even more colorful accessories. "Always EXTRA in @voyageswimwear," leave me on the beach all day!
Buy it Now
Editor: Kristopher Fraser
The summer solstice has officially happened, and people are busy planning their vacations to Montauk, Turks and Cacos and St. Tropez. Summer also means that it is time for swimsuits and trunks. For those of us who might not be jet setting this summer, the idea of a swimsuit or trunks that depict the world might still intrigue your fashionable tastes.
Brittany Harris,  is bringing something using maps as designs and we love it.
Buy it now
A swimsuit you need to earn
This suit from Voyage Swimwear has to be the most unique bathing suit I have ever worn and to be honest, it gives me major wanderlust!  The world map print definitely has me thinking about our next adventure and all of the places we hope to travel one day.We are talking about going to Southern Italy next year and traveling the coast line, which I've never done.  I've actually never traveled to Europe so as you can imagine, that is on my bucket list…many places within Europe are on my list.  
BUy it now
Follow us @voyageswimwear